ProtoCycler V3 upgrade program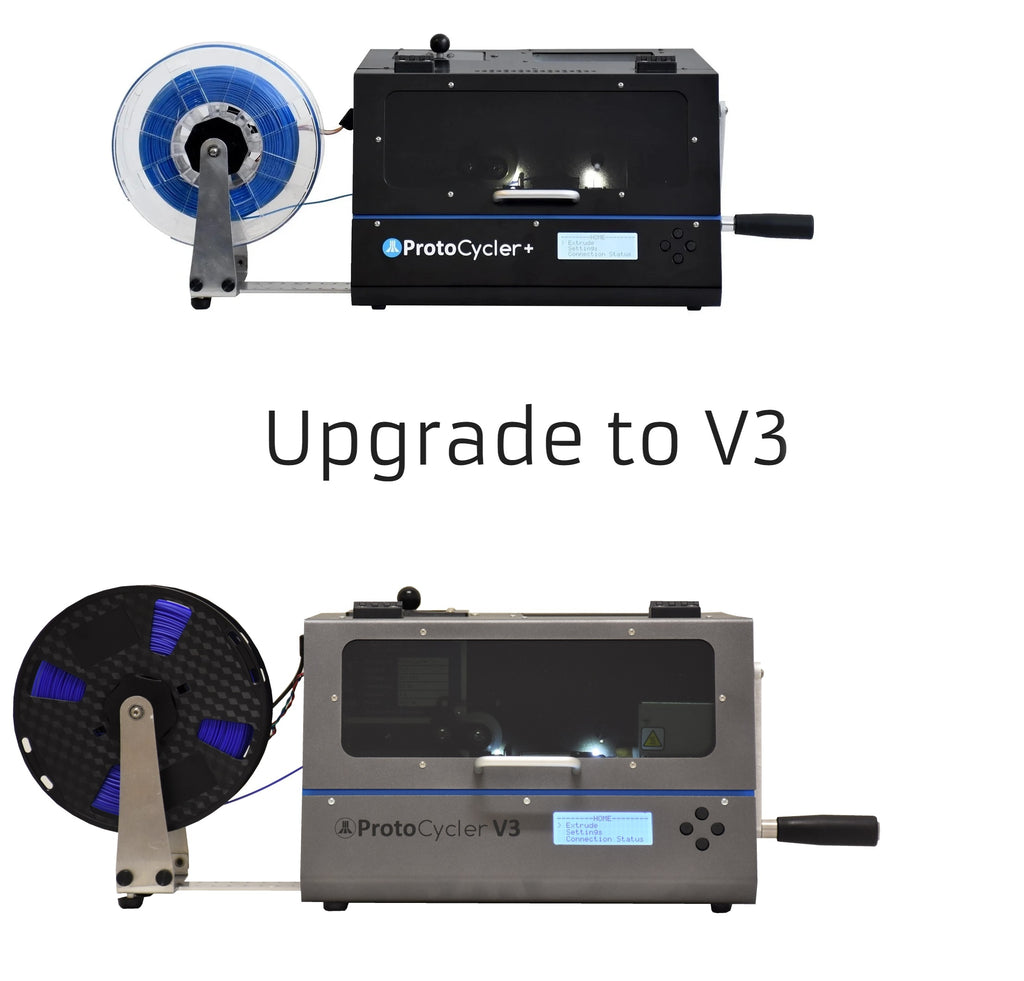 ProtoCycler V3 upgrade program
Upgrade your original ProtoCycler or ProtoCycler+ to V3 Specs. Some of the notable upgrades include:
New extruder insulator and cooling system - extrude hotter, longer, and with improved performance.
New extruder drive motor with 50% more power - Expand the number of plastics your system can handle.
Upgraded power supply system and puller, spooler, and spreader motors - handle tougher plastics and improve performance.
All new spreader system and intelligent spooler - drastically improved spooling ensures your spool will never tangle.
Improved electronics and the latest firmware version (1.10+) with 30+ improvements including automated profile management, intelligent extrusion control, and more.
New feedthroat system for reduced clogging or stalling.
New enclosure and user guides
Existing ProtoCycler must be returned to ReDeTec in undamaged, working condition. Return shipping charges apply.